Celebrate Black History Month
As part of Black History Month advocacy, the Local 764 Social Justice Task Force recommends to the membership the  New York City Central Labor Council 2023 Labor & Civil Rights Panel Discussion.
 
Thursday February 9th at 6 pm: 
Join the NEW YORK CITY CENTRAL LABOR COUNCIL on Thursday, February 9, at 6:00PM for a panel discussion, live on Facebook, to discuss the role of the Labor Movement in the fight for racial, social, and economic justice.

This will include reflection on the last three years and its impact on working families in New York City and across the country: the healthcare crisis of COVID-19, the economic crisis, and the continuing crisis of racial inequality, as well as how they are all interconnected.
 
Our panel will be moderated by:
Anthony Harmon, AFT Vice President and President, NAACP New York Branch.
 
Panelists will include:
Edgar Romney, Secretary-Treasurer, Workers United, SEIU;
Gloria Middleton, President, CWA Local 1180;
Jonathan Smith, President, New York Metro Area Postal Workers Union; and
George Gresham, President, 1199SEIU.
 
Join us this Thursday, February 9 at 6:00PM for this important discussion!
IATSE WEBINAR BROADCASTS: This Friday, February 10th
 
As previously announced:
 
The Local 764 Social Justice Task Force would like to invite their 764 kin to the
FIRST HERITAGE BOOK CLUB for the month of FEBRUARY!
To celebrate Black History Month, the Task Force would like to invite our union kin to read with us:
Nubia: The Awakening by Omar Epps & Clarence A. Haynes
Black joy is essential to celebrate. While the history of Black folks in America is at times too horrific to recount, black trauma too frequently presented as entertainment or the only history part of Black history worth chronicling. Black culture is not monolithic.
The culture is eclectic, rich in varied experiences, and undeniably has contributed to some of the most iconic American movements such as the fight for civil rights and the spread of the organized labor unions.

This month we explore black fantasy. Nubia: The Awakening is a gripping and exciting futuristic fantasy that revolves around three teenage refugees whose people struggle under oppression but their lives change when their dormant supernatural powers awaken.
Let's explore and discuss this futuristic novel in Zoom's virtual space!! 

We'll be holding a discussion group to share our thoughts on this futuristic novel on MARCH 5th!  The time is TBD.  Please register here:
https://us02web.zoom.us/meeting/register/tZUsdOqgqzMoGtAC3qgCIryJM9tdeFaaiOpk 
Please note that the time of this meeting is currently set to 12 am. This will not be the actual time! You will receive an update to the meeting time closer to the date.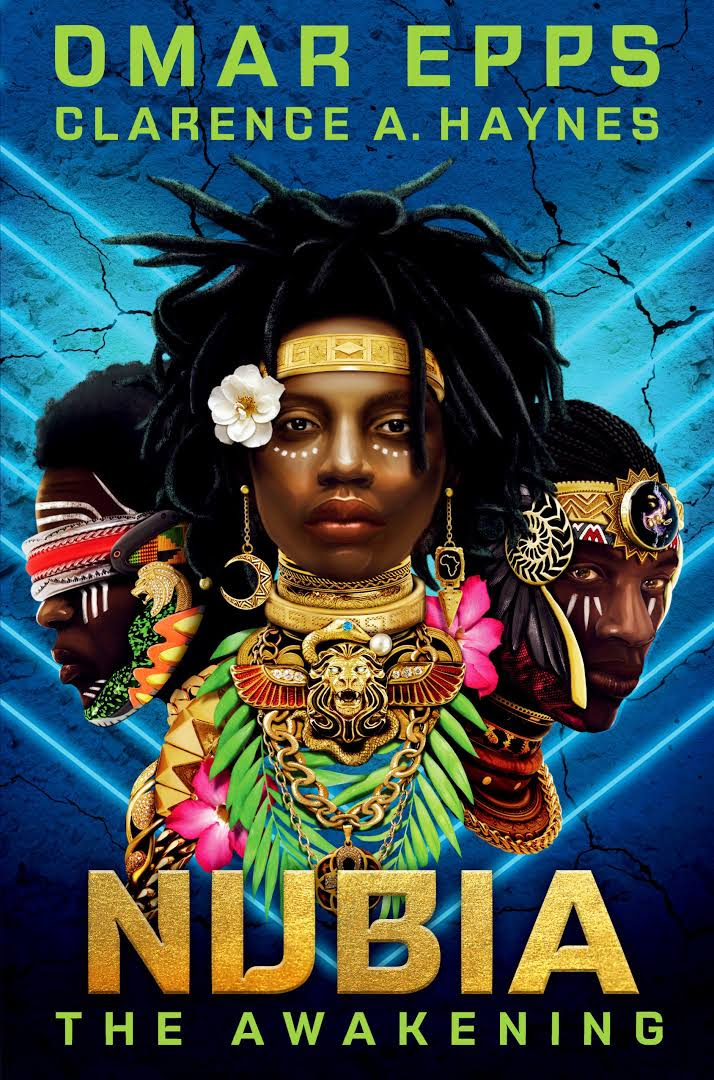 As previously announced:
 A new 21-Day-Racial-Equity-Habit-Forming Challenge has started for February 2023
Please join Local 764 and IATSE Kin for an all new Challenge!
The 2023 IATSE Racial Justice 21-Day Habit Forming Challenge. To celebrate Black History Month 2023 we present our third 21-Day Challenge collection. These challenges offer a path to learn, discern, discuss, and take actions that promote inclusion and equity – two bedrock union values – for all in our communities.
This year, the theme of Black History Month is "Resistance." Our collection begins with a broad view of this theme from a historian's perspective – highlighting centuries of aspiration and its impact on policy, progress, and culture. The challenge weaves history together with entertainment related topics and also makes detours into issues such as politics and climate. Some entries, marked with an asterisk (*) are wide ranging websites with additional resources or lists which you can use to tailor the challenge for your own use or refer back to throughout the year. Occasionally certain articles may be restricted to subscribers, but there is always at least one free offering for each day.
Behind the Scenes Webinar
Stop Bullying, Harassment and Intimidation
Bullying, harassment and intimidation impacts everyone.
Learn how to safely intervene and help to make a difference.

Do you know how to safely intervene if you see a co-worker being bullied or intimidated? Did you know there are different ways to intervene to match your comfort level? In just ninety minutes you can learn about five easily accessible tools and get real life examples to use in any workplace to safely intervene without worrying about retaliation.
We're partnering with Right To Be (formerly Hollaback!), a social justice organization that specializes in education around bullying and harassment, to present this free ninety minute webinar which will be offered once a quarter. The anonymously interactive sessions will be led by principal Right To Be trainer Dax Valdes,  an experienced entertainment industry professional.
There is no cost for the zoom webinar but you do need to register in advance by clicking on your preferred date below. After registering, you will receive a confirmation email from <[email protected]> containing information about joining the webinar.
Upcoming dates:
Sunday, April 30, 2023 4:00pm – 5:30pm Eastern
Monday, July 17, 2023 7:00pm – 8:30pm Eastern